Our pledge is to establish lasting relationships with our customers by exceeding their expectations and gaining their trust by maintaining the highest levels of professionalism, integrity, honesty and fairness throughout the construction process.

We will ensure the longevity of our company through repeat and referral business achieved by customer satisfaction in all areas including timeliness, attention to detail and service-minded attitudes.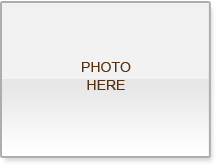 Memo Garcia / Owner
My path to the construction industry began at an early age. My father worked in all facets of the industry and my uncle has owned a successful company since the late 70's. Some of my fondest memories as a child were going to help them during summer break.

During the building boom of the early 2000's I saw an opportunity to invest in a concrete pumping business. It was within that business that I began forging relationships with some of the people that have helped make my company what it is today. Early in my career I developed a reputation as a very dependable Concrete Pumper. My responsibilities grew from simply pouring concrete to actually managing entire hardscapes for my clients. With the support of many of these clients as well as my wife, I decided to take the next step and pursue my own contractor's license and company.

I am a firm believer in the concept of "Team Work". I take immense pride in the integrity and workmanship of every individual who puts on an Epic Landscape shirt.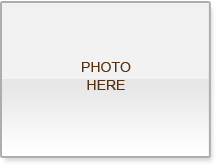 Marco Garcia / Supervisor-Estimator
Marco Garcia is Memo's father; he is one of a kind. A man with a big hart and a leader of the highest caliber. He works along side with the crew showing them how to conduct themselves on a day to day basis. His work ethic is on pace with the true winners of today. Marco is the rock of the company and we all gladly work at his side for his words are always genuine and insightful. Marco has always been in the landscape industry and sees so much future for his family in the landscape industry.Marco is a jack of all trades and and exceptional carpenter.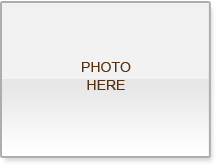 Dominic Ramirez / Landscape Designer
Dominic is a Landscape Designer by trade. He is the former co-owner of the award winning landscape construction company Landscape Masterpiece. Landscape Masterpiece sold in early 2011. The early days of Landscape Masterpiece began when Dominic purchased his first home and landscaped the property himself. This excitement pushed for more projects, starting with family, then friends and neighbors. Dominic enrolled in a Landscape Architectural program and has completed multiple horticulture courses. He is still educating himself, as he sees it, landscape architecture is a practice and is always in need to continue learning. Dominic is an artist at heart and loves designing and building beautiful gardens. He has designed hundreds of homes throughout San Diego and he is known for building one of San Diego's finest landscape companies. Dominic's attention to detail and vision of the final product make him a spectacular designer. Prior to founding Landscape Masterpiece, Dominic served six years in the Navy as a hospital corpsman with the U.S. Marines and also involved in the family restaurant business New York Pizzeria, down town Carlsbad in the village.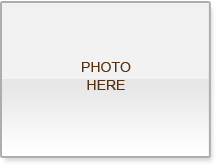 Michael Martinez – Business Development and Sales
Michael is a native San Diegan.  He began playing sports at a very young age and played college baseball.  Michael learned that teamwork was a huge part of sports and that it was intricate part of any business. Michael was introduced to the construction industry back in 2004 where he began selling remodels.  He learned very quickly that the he enjoyed watching a house being transformed and working as a team.  Not only did he enjoy seeing the end product but also LOVED working side by side with each and every customer.  Michael genuinely enjoys people and operates by a few different sayings – "always operate with integrity.  Integrity is doing the right thing even when it does not benifit you", " You know what is right, you know what is wrong, now make the right decision",  and "do unto others as you would like them to do unto you".  Michael brings a Positive Attitude, Great Energy and a Good Work Ethic to team and we are fortunate to have him.